This is the day which the Lord has made. Let us rejoice and be glad in it.
Many centuries ago, on this day, the Blessed Virgin Mary fell asleep in the Lord (as they say in Eastern rites), and was taken up to heaven to eternal glory.
Unlike us, she was always pure. Like us, she suffered on earth, especially watching her Son suffer. May she bring us consolation in trials. May she bring us hope in the joyful triumph that we await.
Thank you, Dear Jesus, for thinking of us from the Cross, even to the last, even beyond all your sacrificial gift of Self; and giving us Your Mother to be our Mother too.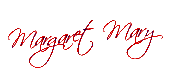 P.S. I was sure those first two sentences were a Bible verse, but I can't find it in a Bible search. Not sure which translation/version I remember it from or what book or chapter. So I present it without its source. Maybe a reader will know and share with us.