School starts Tuesday...NOT! I've gone from being behind on the grading to being behind on the lesson plans. So I decided a few days ago that this coming week will be my teacher's inservice days. This way the kids and I can start the following week with excitement and peace of mind.
In the meantime, this weekend our daughter Mary has come to visit! The D.C. Dulles airport was the best for her to come in, so yesterday we picked her up and went to Arlington National Cemetery, where we watched the changing of the guard at the Tomb of the Unknown Soldiers. Very impressive.
Have a wonderful Labor Day weekend!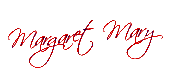 P.S. If you happen to be a publisher or editor reading this, please know that I know that "Where I'm at..." is not good grammar. It's just a bit of dialect that I picked up from living in Kentucky for many years, which I felt suited today's post. (smile)